Greetings from the President/CEO of the Bremerton Chamber of Commerce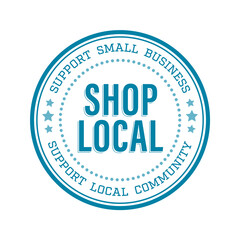 November 5, 2021
Supporting local business is the fundamental reason the Bremerton Chamber of Commerce exists. Our Member Businesses are the life of the Chamber, and the vitality of our local economy is crucial for sustaining our members, other local businesses, and our community as a whole.
Local businesses are in full holiday prep mode. Many are operating understaffed because of labor shortages that remain partially mysterious. Many are coping with supply chain deficiencies. Long, stressful hours compound these struggles. For many businesses, this Season of Giving is critical to survival. It's time to show up for Bremerton.Local business owners are our neighbors, family members, and friends. They are parents and relatives of our children's and grandchildren's friends and classmates. Bremerton is a community, and we are not strangers here.
When the we here at the Chamber say, "Shop Local!" or we promote the new Shop. Eat. Spend. KITSAP campaign, we aren't chanting mantras, we're saying support your neighbors. We don't begrudge Behemoth delivery services that employ our friends and neighbors, but you can't order good neighbors and lifelong friends online.
Our local business community is as unique and vibrant as our city itself. Celebrate the season and our community by dining at locally owned restaurants and cafés. Wake up with some of our locally owned coffee shops. Give unique gifts you will only find at a locally owned shop or store. Enjoy the continuous flow of quality entertainment at our local theatres and the unique, fun flavors and events at the many local breweries and favorite watering holes.
Don't forget to follow the Visit Bremerton Facebook page! We're serving all the fun events going on at local favorites around Bremerton so you you can support your neighbors.Remember to be kind. We've all been through a lot these last couple of years.Show up for Bremerton business. Show up for Bremerton. Show up for your neighbors.
No doubt about it, Downtown Bremerton is experiencing a renaissance. Not that long ago, Bremerton's reputation was tainted with people still lamenting the migration of retail businesses from downtown Bremerton to the commercial oasis of Silverdale and the resulting impact both downtown and along the SR303 Corridor.
More recently however, the launch of Kitsap Transit's Fast Ferry, our "still more affordable than Seattle" housing and the subsequent relocation of young professionals, families and businesses to Bremerton is causing quite a buzz. Investors are also paying attention to Bremerton. The designation of downtown Bremerton as a federal Opportunity Zone has attracted revitalization investment, the result of which we can see in the development of Quincy and Marina Squares. One might think that it's all about what's going on downtown.
Read More