Welcome Back! to the
BREMERTON CHAMBER OF COMMERCE


Bremerton Chamber proudly presents the

75th Annual Armed Forces Day Festival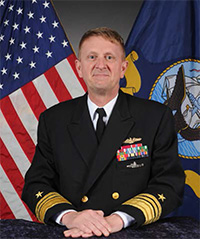 VADM Johnny R Wolfe,


Director Strategic Systems Programs
Armed Forces Day Parade
10:00 a.m., Saturday, May 21, 2022
Entry Deadline: Friday, May 6, 2022
---
2022 Armed Forces Day Parade Grand Marshall Announced
The Bremerton Chamber is honored to announce the Parade Grand Marshall for the 2022 Armed Forces Day Parade, Vice Admiral Johnny R. Wolfe.
VADM Johnny R. Wolfe is a Texas native and was promoted to Vice Admiral on May 4, 2018 and assumed the duties as Director, Strategic Systems Programs.
Wolfe's awards include the Defense Superior Service Medal, Legion of Merit, Bronze Star, Meritorious Service Medal with gold star, Joint Services Commendation Medal, Navy Commendation Medal with gold star, Navy Achievement Medal with three gold stars, Air Force Achievement Medal and various other service awards.
Become a Member of the Bremerton Chamber of Commerce Today!
⚓ Listing & advertising on Chamber website, Facebook, and other social media platforms.
⚓ Referrals from Chamber & other member businesses, participation in Buy Bremerton Campaign.
⚓ Monthly Chamber Luncheons
⚓ Bremerton GreenDrinks & Special After Hours
⚓ Social Networking & Affinity Groups
⚓ Access to business & elected leaders
⚓ Chamber membership is a symbol for respected businesses
⚓ Be "In the Know" about developments that can affect your business