Welcome to the Bremerton Chamber of Commerce
Here's to Our Heroes! Golf Tournament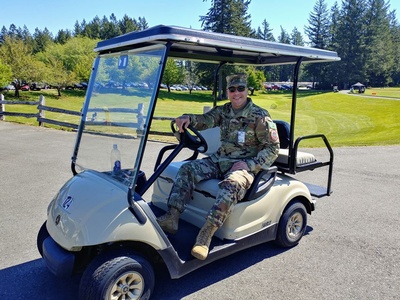 KITSAP SMALL BUSINESS RESPONSE FUND
Help Chambers Help Small Businesses
All six Kitsap Chambers of Commerce have been working together since the shutdown to support ALL local businesses, not just their members. During this unprecedented blow to our local economy, our chambers have been providing the information and tools that our local businesses need to access emergency funding, to reopen safely and continue to operate safely in the weeks and months to come.
However, as 501c6 non-profits, chambers have not been included in access to most of that same federal and state emergency funding. Their operating income is derived from membership dues and fundraising events, both of which have been hugely impacted by COVID-19. They have continued their very important work for and on behalf of local businesses in their respective communities, but fear what a decline in membership and cancellation of events will mean for their ability to continue to provide support to distressed businesses.
The Kitsap Small Business Response Fund is a joint effort of Kitsap Community Foundation and all Kitsap Chambers of Commerce, including Port Orchard, Bremerton, Silverdale, Poulsbo, Kingston and Bainbridge Island.
The Kitsap Small Business Response Fund will allow chambers to keep providing education and other support related to COVID-19 to all local businesses, including current guidelines for specific industries, PPE resources and procurement and participation signage to promote their own efforts. By donating to the Kitsap Small Business Response Fund, you will help us make sure our local businesses have the information and tools they need to recover and thrive. Help us help our local businesses by supporting the Kitsap Small Business Response Fund.
To learn more about the Kitsap Small Business Response Fund, contact your local Chamber of Commerce or go to KItsap Small Business Response Fund . To access the Toolkit, visit www.kitsapcovid19.com.
We can do this, Kitsap!
Mickey Molnaire, Bainbridge Island Chamber of Commerce
Denise Frey, Bremerton Chamber of Commerce
MiaCate Kennedy, Kingston Chamber of Commerce
Matt Murphy, Port Orchard Chamber of Commerce
Irene Moyer and Kathi Foresee, Co-Directors, Poulsbo Chamber of Commerce
Kathleen Gordon, Silverdale Chamber of Commerce
Kitsap County is in Phase 2
The Washington State Department of Health approved Kitsap County's request to move into the second phase of the Safe Start.
But before you open your doors, make sure you meet all the requirements set for your industry.
All businesses that plan to reopen must adopt a written procedure that is at least as strict as the State's Phase 2 procedures and complies with all safety and health requirements.
No Phase-2-eligible business may operate until they can meet and maintain all the requirements, including providing materials, schedules and equipment required to comply. Additional considerations are made as suggestions and may be adopted, as appropriate.
Employers may require employees to wear masks, gloves and observe social distancing, and may require customers to wear masks and keep distance. Employers are required to provide protective equipment for their employees.
Each employer must designate a site-specific COVID-19 Supervisor to monitor the health of employees and enforce the COVID-19 job safety plan.
Best practices include a sign at the business entrance that explains what safety precaution you are taking and what is expected of your customers.
No inspections by state authorities are required to open. However, the Department of Labor and Industry and the Department of Health will respond to complaints, and if the situation is not corrected, they have the authority to close the business.
Phase 2 Safe Start Resources
Phase 2 Safe Start Requirements
Kitsap County Recovery Playbook
Kitsap Chambers Getting Back to Work Toolkit
Bremerton Chamber of Commerce is Here for You!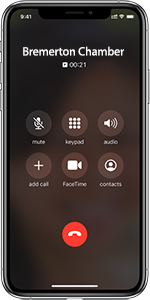 Your Chamber of Commerce wants you to know that we are here for you during this time of transition.  We, like so many of you, hope to be reopening very soon.  In the mean time, please reach out to our office.  We look forward to assisting you by phone or email.
Virtual Monthly Chamber Luncheons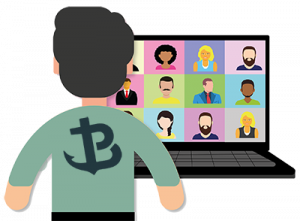 Bremerton Chamber of Commerce will continue our Virtual Monthly Chamber Luncheons during Phase 2.  Our virtual luncheons were a great success for April and May!  Please join us again in June!
Bremerton Chamber of Commerce is here for local businesses, more now than ever.
Supporting Bremerton Business during COVID-19
---
As your local Chamber, our role has not changed, only the way in which we fulfill that role.
Now is the time, if you haven't created an online presence, to do so. Set up a Zoom account for free, build your social media platforms and gradually move your identity over, at least for now.
Look for weekly online Chamber *meetings* where small business owners can come together to support one another and learn about critical resources coming downstream.
We'll also have virtual monthly Chamber *luncheons* starting April 21.
So stay strong, Bremerton! We're here for you!
Resources & Info for Business Impacted by COVID-19
---
Government Information Regarding Covid-19
Business Resources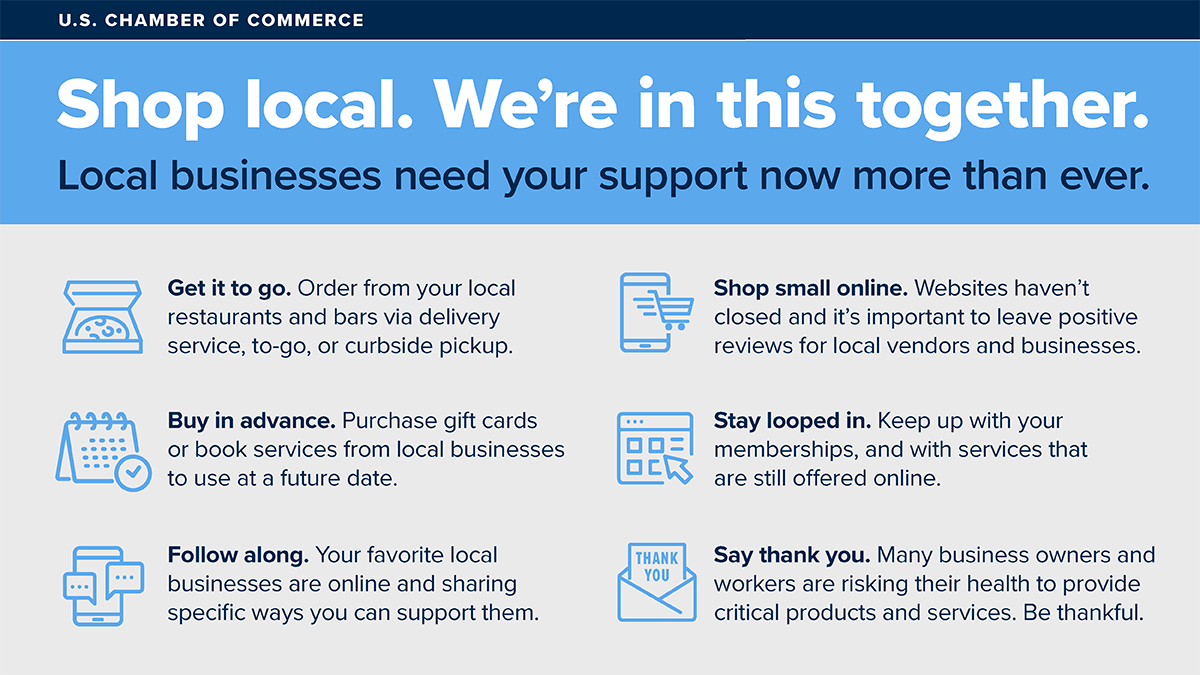 BUY A BREMER BOND!
The brainchild of Bremerton's own Josh Farley, the BremerBond Campaign helps support our small local businesses that are being dramatically impacted by the Coronavirus shutdown.
When you purchase a BremerBond for $100, Bremerton Chamber of Commerce will distribute 100% of the funds to the small local businesses that need it most.  Your contribution is tax deductible. Click the Bremer Bond icon to buy your Bemer Bonds or buy a Bremer Bond T-Shirt today!
BREMER BOND FUNDING APPLICATION
The Bremer Bond Campaign funding is now available to local businesses through Bremerton Chamber of Commerce (BCC) and Downtown Bremerton Association (DBA).
The Bremerton Chamber of Commerce promotes member businesses and provides leadership to enhance a positive business environment.
We are an association of businesses, focusing on facilitation, advocacy, education, and communication.
Like most chambers of commerce, the Bremerton Chamber of Commerce is a private, non-profit membership organization. Our mission is to promote and support our member businesses and provide leadership to enhance a positive business environment. This mission has helped the Bremerton Chamber become one of the largest chambers on the Olympic Peninsula as well as one of the most effective chambers in delivering benefits to our members and the community.
The Chamber offers many in-house services including extensive visitor and relocation assistance. The Chamber is also involved in many behind-the-scenes activities to help the business and citizens of Bremerton and Kitsap County. The Chamber works on economic development and international trade, tourism, tax and regulatory issues as well as community planning and redevelopment.
When we set out to create Axe & Arrow Gastropub one of our major objectives was to be community connected. 
Joining the Bremerton Chamber of Commerce was the best way for us to connect with local businesses and other organizations.
Jack Hastings, Axe & Arrow Gastropub
Not only have I been a long time member of our Bremerton Chamber of Commerce, I serve on its Board of Directors as well. The Bremerton Chamber provides abundant opportunities to expand community involvement and enhance business relationships.
There is greater impact on both my ROI and for my client services because of my Chamber membership.
Betty Skinner, Betty Skinner Allstate Insurance